Description
The UltraGene Single1Confirmatory SARS-CoV-2 Assay (RUO) is a real-time (rt) reverse transcriptase (RT) polymerase chain reaction (PCR) test intended for the qualitative detection of nucleic acid from the SARS-CoV-2. The test is targeting RdRp region of the viral genome.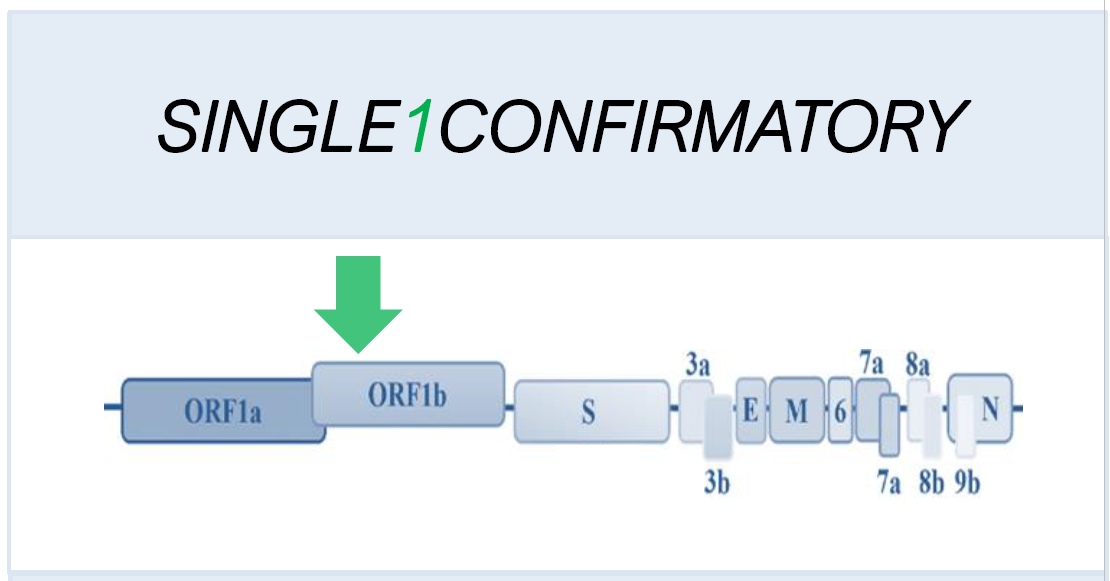 Methodology
DNA Sequencing • Reverse Transcriptase Polymerase Chain Reaction (RT-PCR)
More information on the UltraGene Assays – Click here
Characteristics and performances
Compatibility with qPCR platforms
Many (i.e. Roche LightCycler® 480 II or Gentier 48R (ABL))
Oropharyngeal or nasopharyngeal swab, bronchoalveolar lavage (BAL), sputum, plasma or serum samples
100 tests/kit (140A100) or 1000 tests/kit (140A1000)
CoV Reaction Solution, CoV RdRp Primer and Probe Mix, Water, Positive Control, Negative Control
Estimated turnaround time
Repeatability & reproducibility
Precision values of intra and inter Ct <5%
Compatible extraction methods
Automatic (MagNA Pure Compact Nucleic Acid Isolation Kit I - Roche, Promega - Abbott), Manual (Manual extractions using QIAamp® Viral RNA - Qiagen)...
Workflow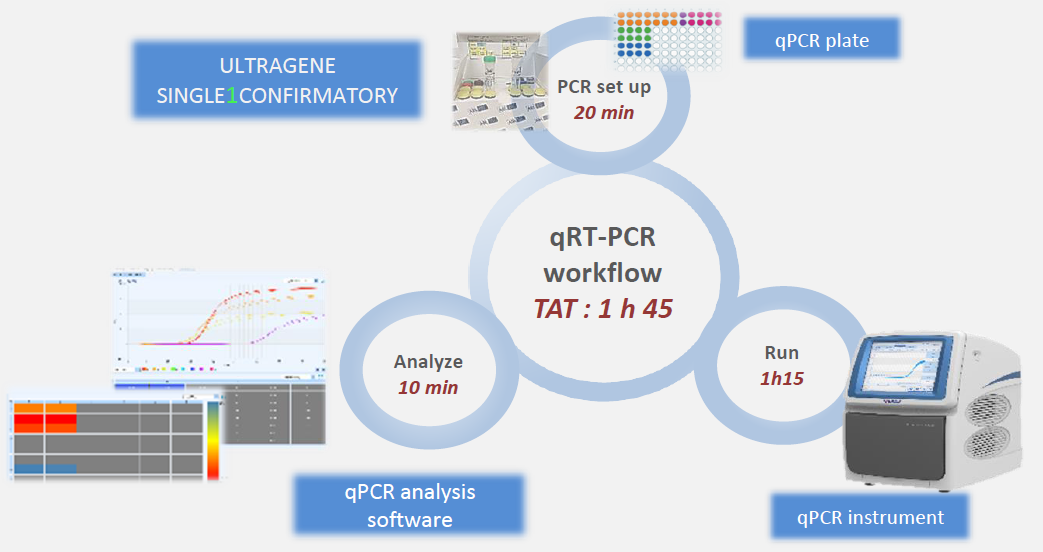 Ordering information
UltraGene Single1Confirmatory SARS-CoV-2 Assay (50 tests) (RUO)
UltraGene Single1Confirmatory SARS-CoV-2 Assay (1000 tests) (RUO)
Downloads
General documentation
MSDS