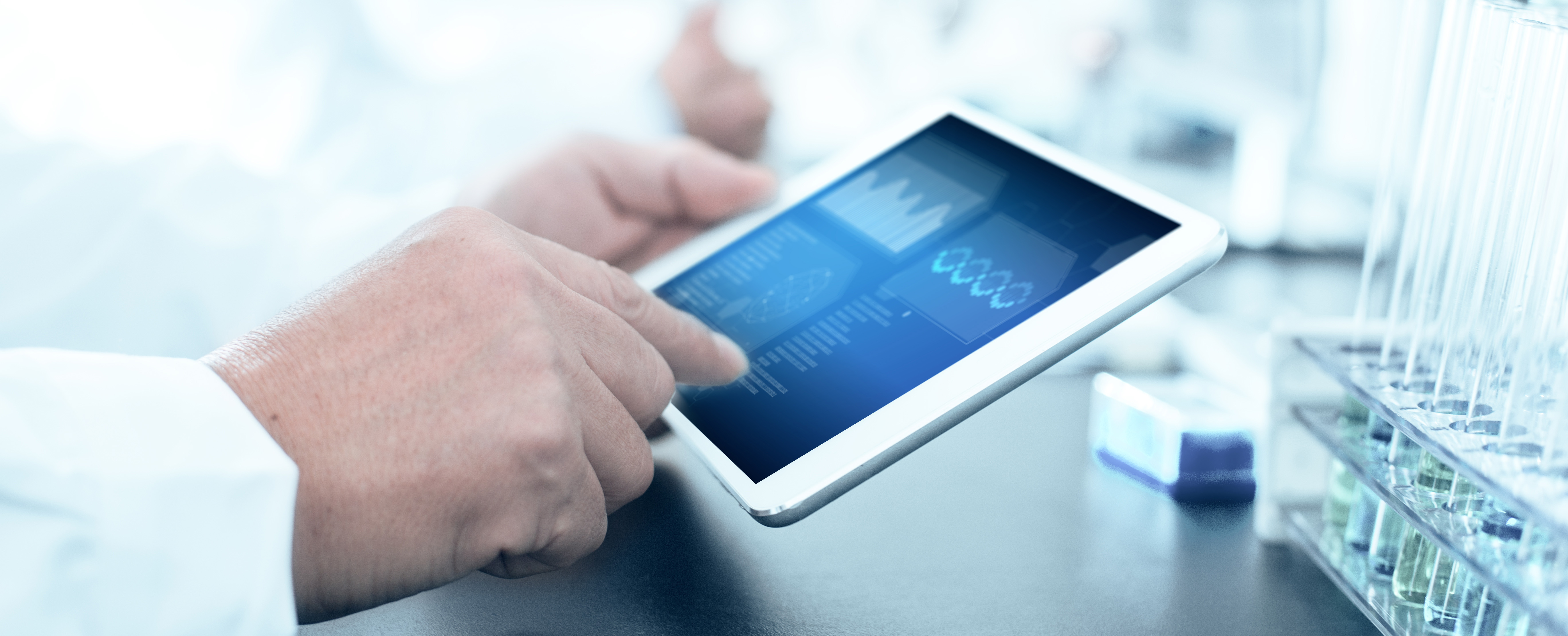 Description
As treatment options for the management of Hepatitis B continue to grow, the clinician's challenge to manage drug selection in the face of single and multi-drug resistance is increasing daily. Based on a dynamic global mutational database, SeqHepB has been designed to enable clinicians to manage their patients' treatment regime on an informed and accurate basis. Genomic sequence analysis software within SeqHepB rapidly and accurately identifies those mutations and sub-mutations that lead to drug resistance and multi-drug resistance.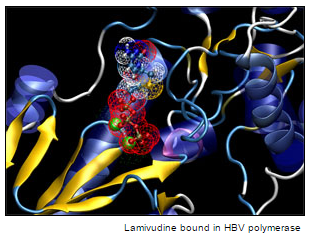 The SeqHepB system is a highly accurate and unique bio-informatics viral genomic sequencing software, which has a wide spectrum of applications, including for use by/for:
Clinicians
Laboratories
Clinical Trials
Drug Development
SeqHepB provides an on-line predicative tool, enabling clinicians to make an informed decision as to drug selection based on the mutational and resistance profile of the hepatitis B virus (HBV) in an individual patient at any given time.
SeqHepB is linked to a comprehensive in-vitro phenotypic database of major Hepatitis B drug resistant mutants and is built on the world's most complete collection of patented HBV drug resistance mutations. It is underpinned by a consortium of experts in the management of hepatitis B, thus further supporting its own extensive clinical case studies and clinical utility.
In practice, upon receipt of a patient blood sample, a licensed laboratory generates a genetic sequence which is then entered into the SeqHepB on-line system. The software generates a resistance profile based on the primary and secondary mutations found in the sequence.
As a dynamic HBV resistance profiling system, SeqHepB has been designed to keep up with a virus that is continually changing. It is this unrelenting evolution during antiviral therapy that is at the centre of cross-resistance and multi-drug resistance and enables SeqHepB to map the mutational "pathways" of the virus.
Characteristics and performances
Compatibility with Capillary Electrophoresis (SANGER) platforms
Compatibility with Next Generation Sequencing platforms
CE-IVD (LU/CA01/IVD/69) - DeepChek-HBV
AB1, FASTA and PLAIN-TEXT for Sanger, FASTA/FASTQ (including paired sequencing), BAM/SAM for NGS covering Targeted Genes or also compatible with Whole Genome data
From sequencing data to report in ~2 mintutes for SANGER and ~30 minutes for NGS (depending on the platform)
Polymerase, HBsAg, Core, Pre-core, Pre-S1, Pre-S2, X gene, Whole Genome
Genotyping, high-resolution genotyping, amino-acid mutations detection, nucleotide changes detection, NGS run quality report
Available interpretations
Drug resistance through different up-to-date guidelines including SeqHepB, Vaccine escape assessment, Advanced liver disease prognosis
Clinical genotyping report (PDF), 1-page SeqHepB genotyping report, quality-information report on Amino-Acid changes (CSV), Quality information report on nucleotide changes (CSV)
Unlimited updates & upgrades of the software, support, training...
Secured web platform (user restriction, access monitoring...), data export, multi-sites, unlimited number of users/analyses per site
Local servers, historical data import, integration with LIS and HIS, integration with sequencers, automation of the IT workflow, customization...
Examples of reports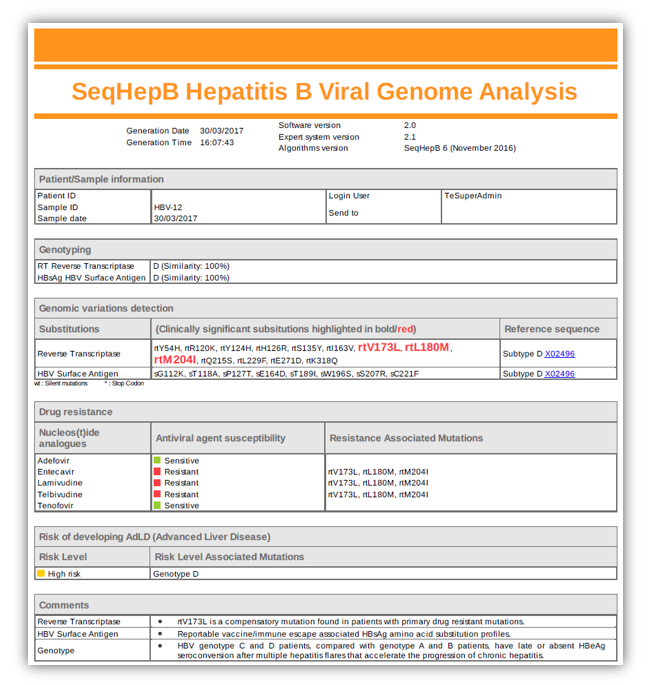 Ordering information
SeqHepB / DeepChek®-HBV Software
Downloads
General documentation
Quick start guide

Implementation options