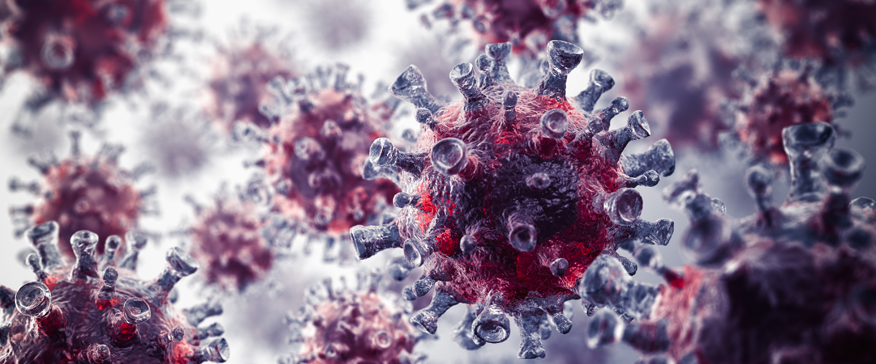 Description
DeepChek® Assay product line outputs are used for sequencing.
The workflow and medical device used are different as the sequencing technics vary. Capillary (Sanger) or NGS sequencing instruments are general laboratory use devices. Sequencing and library preparations reagents are general laboratory use products.
In case of capillary sequencing (Sanger technology), a specific set of sequencing primers is required which is provided as an accessory.
The sequencing raw data are then uploaded in a specific downstream software, which is a standalone medical device, tailored for genotyping and Drug Resistance Interpretation.
The software itself can be CE-IVD marked and shall refer to updated expert list of drug resistance related mutations and their latest interpretations.
DeepChek® Assay product line focuses on Microbiology or Virology applications (i.e. HIV, Hepatitis C, Hepatitis B).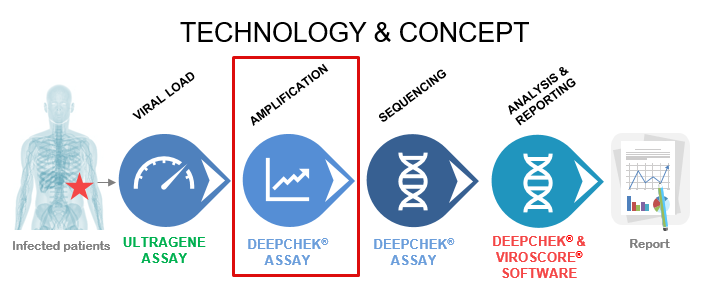 Each assay is suited to 24 sample analyses and contains all the RT-PCR or PCR reagents to perform a targeted amplification of the key actionable genes (i.e. RT/PROT for HIV, NS5B/5'UTR for HCV genotyping, NS5A/NS3/NS5B for HCV Drug Resistance…).
An accessory assay is available with Sanger sequencing primers.
Detailed instructions for use of the DeepChek® Assay product line are provided.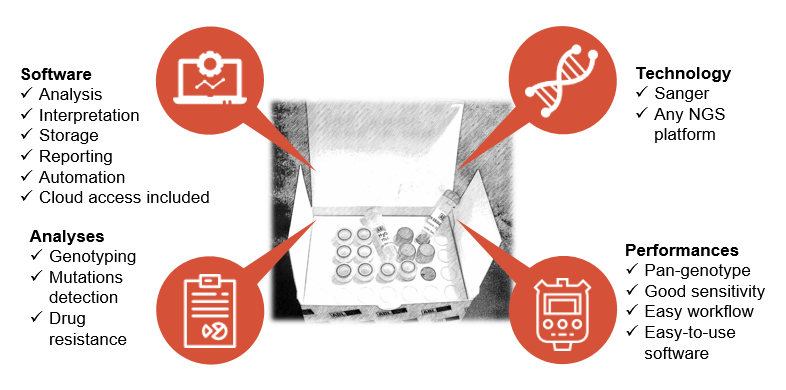 Characteristics and performances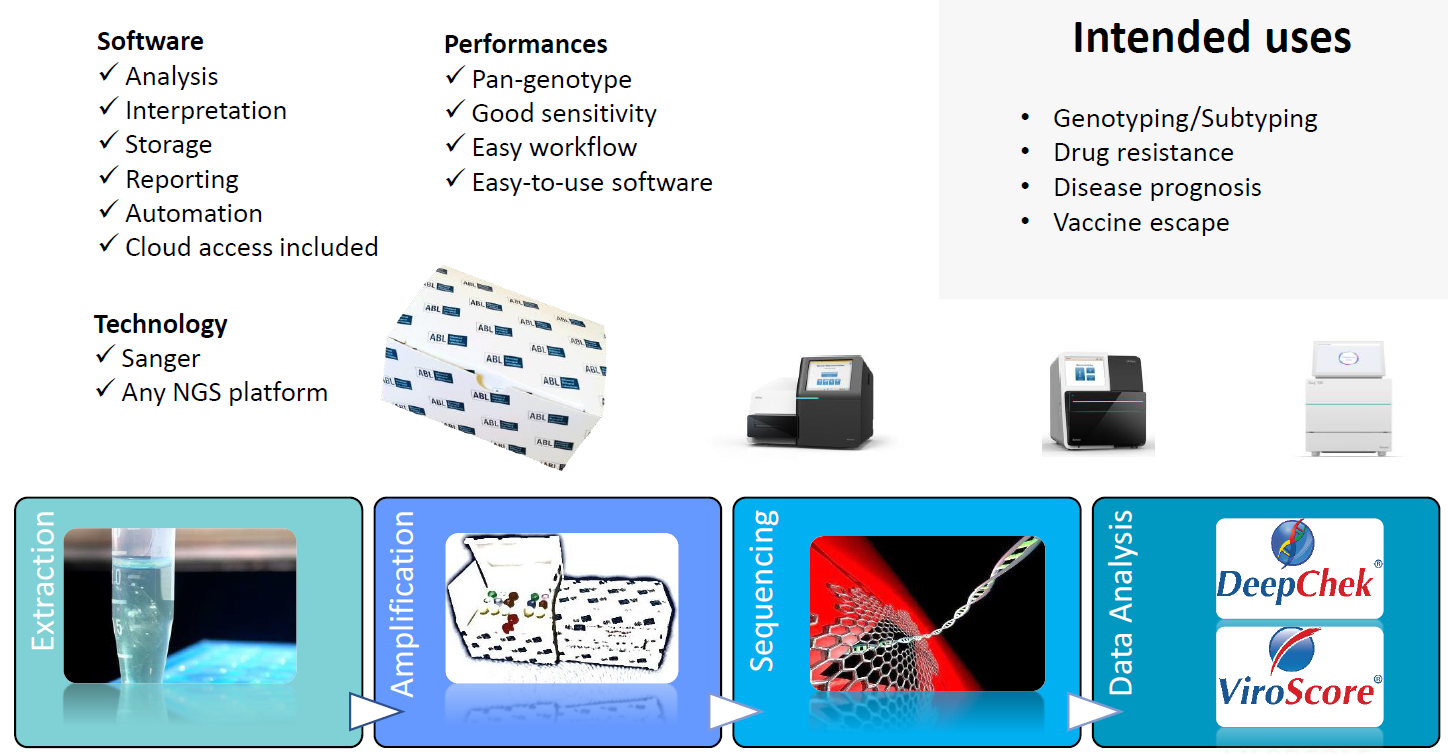 Overview of the workflow

Examples of reporting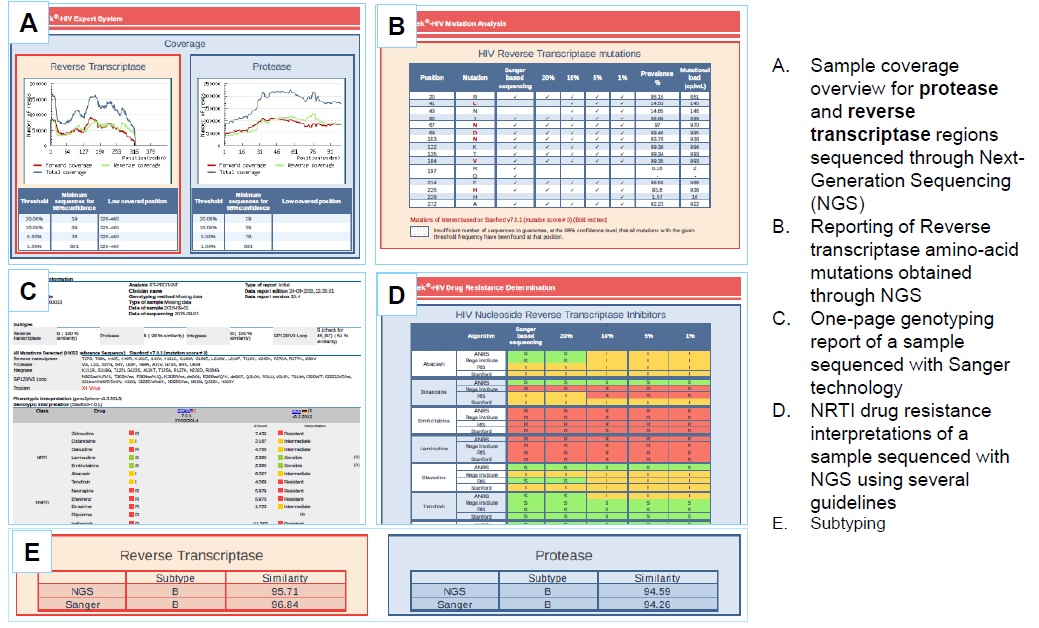 Downloads
General documentation
Brochure for HIV

Brochure for HCV

Brochure for HBV

Question & Answers (Feb 2017)
Posters
Evaluation of a sequence-based method for hepatitis C genotyping (DeepChek® SingleRound PCR and NS5B/5'UTR sequencing) ...

Retreatment with Direct Active Antivirals of Genotype 1, 3 and 4 Chronic Hepatitis C Patients who Previously Failed an Anti-NS5A-Containing Regimen in Real World

Prevalence and Characterization of NS5A Resistance Associated Variants (RAVs) in Patients Who Relapsed [...]

Novel End-to-end Sequencing Solutions for Sanger and Next Generation Sequencing (NGS) of HIV and Viral Hepatitis C (HCV)

Robust Viral Hepatitis C Subtyping through DeepChek HCV NS5B Assay

Validation of "DeepChek SingleRound® RT-PCR and Sequencing PR/RT Assay v.2" kit as HIV-1 Drug Resistance Test for routine laboratory
Papers
Hepatitis C Genotype 4R Resistance-Associated Polymorphisms: The Achilles Heel of the Nonstructural 5A Inhibitors?

Clinical relevance of the HCV protease inhibitor-resistant mutant viralload assessed by ultra-deep pyrosequencing in treatment failure