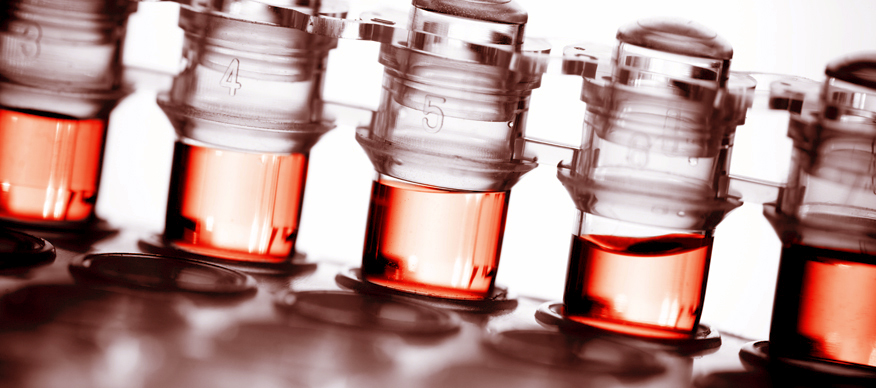 Description
The UltraGene-HIV Assay is intended to be used for HIV-1 viral load detection above 20 copies/mL through qPCR. When results are positive, it can also be used for genotyping and provides antiretroviral susceptibility information for reverse transcriptase inhibitors (NRTI, NNRTI). It includes target-specific qPCR reagents compatible with either Sanger or Next Generation Sequencing platforms.
Methodology
DNA Sequencing • Reverse Transcriptase Polymerase Chain Reaction (RT-PCR)
More information on the UltraGene Assays – Click here
More information on the DeepChek® Software – Click here
Characteristics and performances
Compatibility with qPCR platforms
Compatibility with Next Generation Sequencing platforms
RUO – ISO-9001 manufacturing
Serum, plasma, pro-viral DNA, DBS
48 samples/kit or 96 samples/kit
RT-qPCR reagents (enzymes, master mixes, primers, dNTPs...), SANGER sequencing primers, protocols for SANGER and NGS sequencing
20 cp/mL for 400 µL plasma/serum
Validated on most of the subtypes and CRF strains
From sample to result in less than 2 hours. Genotyping performed in ~15 hours for SANGER and ~30 hours for NGS (depending on the platform)
Compatible extraction methods
Automatic (MagNA Pure Compact Nucleic Acid Isolation Kit I - Roche, Promega - Abbott), Manual (Manual extractions using QIAamp® Viral RNA - Qiagen)...
Data analysis and interpretation software
Examples of reports
Viral Load Detection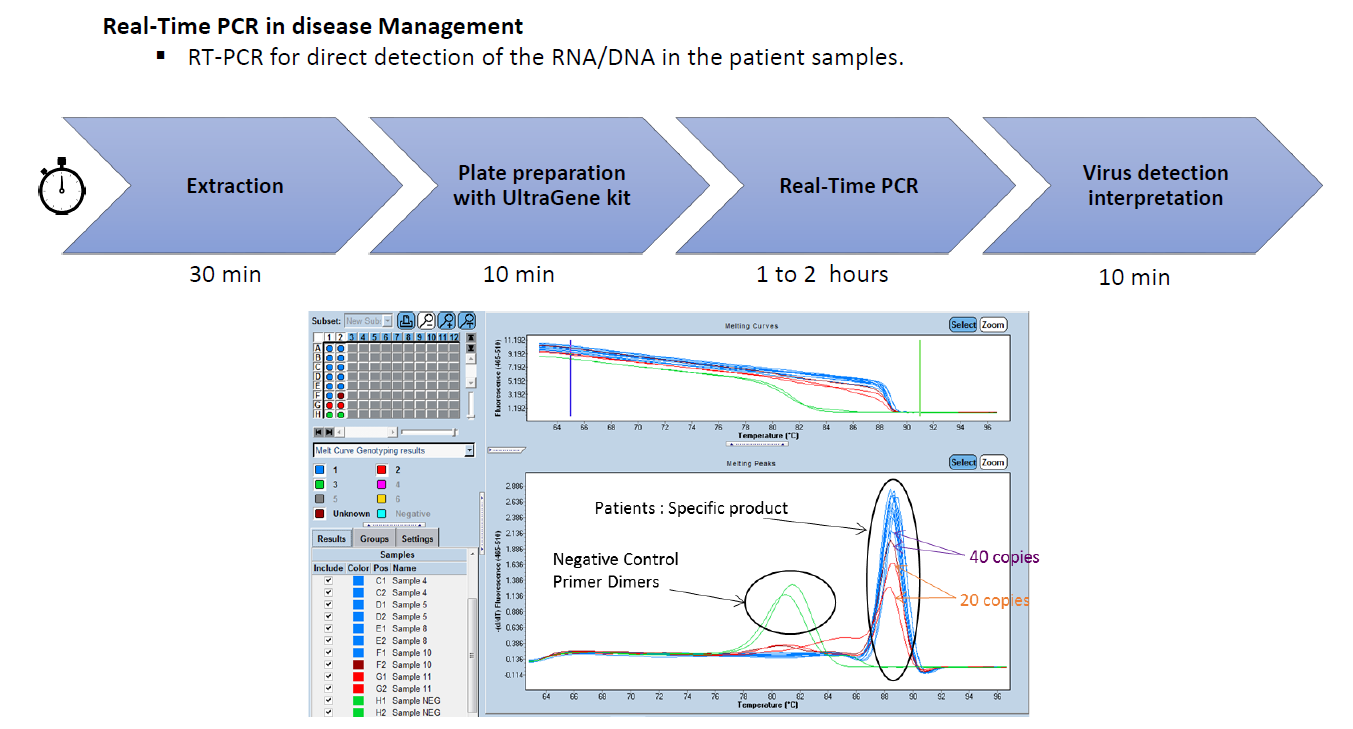 Ordering information
UltraGene-HIV Assay 24 tests
UltraGene-HIV Assay 96 tests
Downloads
General documentation
General brochure

Protocol