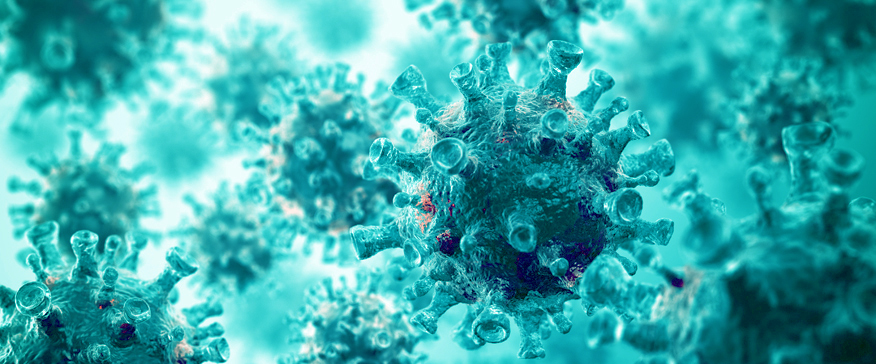 Description
The DeepChek® Assay -CMV UL54/UL97 (RUO) is intended to determine antiviral drug resistance to cidofovir, foscarnet sodium, ganciclovir and maribavir through PCR/sequencing (NGS).
Methodology
DNA Sequencing • Polymerase Chain Reaction (PCR)
More information on the DeepChek® Assays – Click here
More information on the DeepChek® Software – Click here

CHARACTERISTICS AND PERFORMANCES
Compatibility with Next Generation Sequencing platforms
RUO – ISO-9001 manufacturing
Serum, plasma and whole blood
PCR reagents (enzymes, master mixes, primers, dNTPs...), protocols for NGS sequencing, NGS software analyses for 24 samples via a Cloud access
1250 UI/mL for 1mL plasma/serum. Protocols for low viral loads (>200 - 300 UI/mL) available
From sample to result in ~30 hours for NGS (depending on the platform)
UL54: codons 1 – 1243 UL97: codons 1 - 708
Compatible extraction methods
Automatic (MagNA Pure Compact Nucleic Acid Isolation Kit I - Roche, Promega - Abbott), Manual (Manual extractions using QIAamp® Viral RNA - Qiagen)...
Data analysis and interpretation software
Amino-acid mutations detection, nucleotide changes detection, drug resistance, NGS-run quality report, clinical genotyping report...
Cidofovir, Foscarnet, Ganciclovir, Maribavir based on 2 different up-to-date guidelines
Unlimited updates & upgrades of the software, support, training...
Local servers, historical data import, integration with LIS and HIS, integration with sequencers, automation of the IT workflow, customization...
EXAMPLES OF REPORTS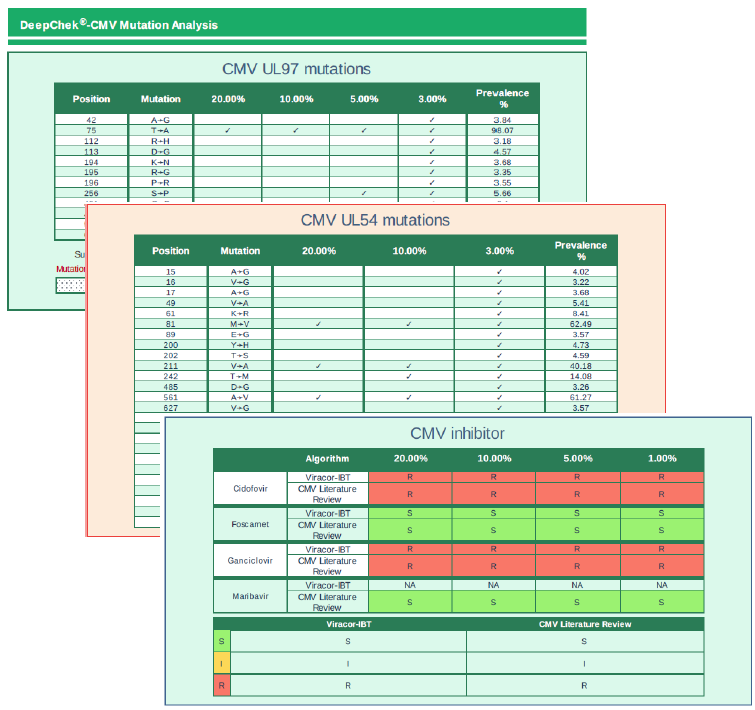 Ordering information
DeepChek®Assay -CMV UL54/UL97 (RUO)